A cold front stretching from South Texas up into the Lower Great Lakes will be the focus of thunderstorms Monday with some of those storms becoming severe.
The storms also will bring the risk of heavy rainfall and isolated flash flooding.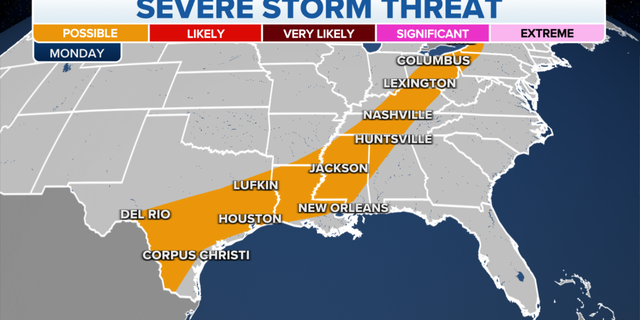 The severe storm threat for Monday.
(Fox Weather)
Tomorrow, the front will move East, shifting the threat of storms to the East Coast.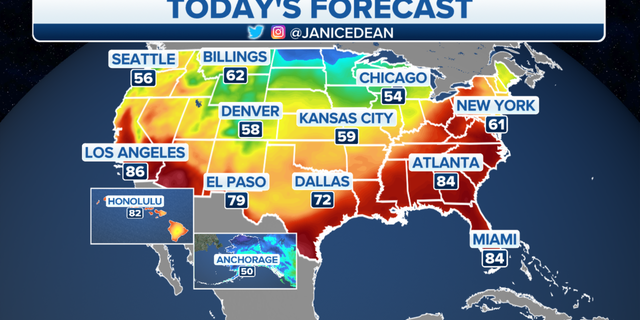 The national forecast for Monday, April 25.
(Fox Weather)
Temperatures on Monday will be up to 30 degrees below average for the Northern Plains and Upper Midwest into the Great Lakes.
Temperatures will rebound later this week.
Janice Dean joined FOX News Channel (FNC) in January 2004 where she currently serves as senior meteorologist for the network. In addition, she is the morning meteorologist for FNC's signature morning show, FOX & Friends (weekdays 6-9AM/ET) as well as contributes to FOX Weather, FOX News Media's free ad-supported streaming television ("FAST") weather service.