Members of the Florida law enforcement community are grieving after losing two of their own to suicide within days of each other, leaving behind 1-month-old son.
St. Lucie County Sheriff Ken Mascara announced the deaths of Deputy Clayton Osteen and Deputy Victoria Pacheco on social media Tuesday.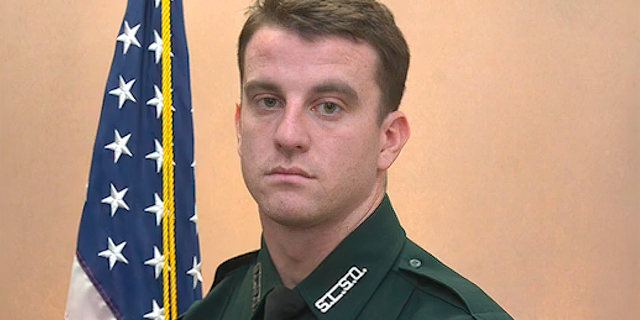 St. Lucie County Deputy Clayton Osteen.
(St. Lucie County Sheriff's Office)
BORDER PATROL ARRESTS GANG MEMBERS, MIGRANT WITH CHILD SEX CRIME CONVICTION IN GROUPS CROSSING INTO US
On New Year's Eve, shortly before midnight, deputies responded to a call that Deputy Osteen, who was off-duty as the time, attempted to take his own life. He was taken to a hospital, where his family decided to take him off life support on Jan. 2.
Deputy Pacheco, who shared a 1-month-old son with Deputy Osteen, took her own life in the wake of Deputy Osteen's death, the statement says.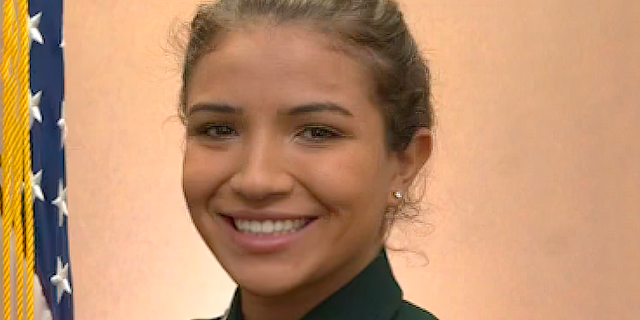 St. Lucie County Deputy Victoria Pacheco. 
(St. Lucie County Sheriff's Office)
Sheriff Mascara said he saw the two deputies as "young, ambitious and a great compliment" to his already amazing group of professionals.
FLORIDA MAN CHARGED WITH ATTEMPTED MURDER AFTER ALLEGEDLY STRANGLING WOMAN AT BUS STOP
"While it is impossible for us to fully comprehend the private circumstances leading up to this devastating loss, we pray that this tragedy becomes a catalyst for change, a catalyst to help ease the stigma surrounding well-being and normalize the conversation about the challenges so many of us face on a regular basis," Mascara said.
"Studies have shown that first responders are at an elevated risk of suicide, according to a 2020 Congressional Research Service report. Federal researchers say suicide among first responders is likely underreported," NBC News reports.
Donations are being collected by the sheriff's office to go straight to the child. Those interested can click here and put "Jayce Osteen" in the comment section.
A GoFundMe has been set up to support the child's future.
The sheriff recommends if you, or anyone you know, is struggling with thoughts of suicide call the National Suicide Hotline at 1-800-273-TALK (1-800-273-8255).
Pilar Arias is a multimedia journalist with more than 10 years of experience in broadcast, digital and print production. She enjoys covering a wide variety of topics. Follow her on Twitter: @PilarFOXNews.