A shelter-in-place order for residents in the parish of Iberville, Louisiana, (just southwest of Baton Rouge) has been lifted after emergency services cleared a plant that experienced a fire and a chlorine spill Monday evening, officials said.
Authorities said local emergency crews were dispatched to the fire at the Olin plant owned by Dow Chemical in Plaquemine at the same time a chlorine spill was also reported at the facility, WAFB reported.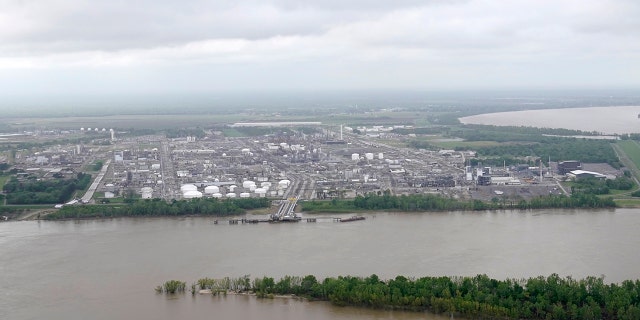 A Dow North America plant is seen in this aerial photo from in Plaquemine, La., Monday, April 11, 2022.
(AP Photo/Gerald Herbert)
Residents miles away from the facility reported smelling chlorine, which was carried due to smoke rising from the flames and wind, officials said.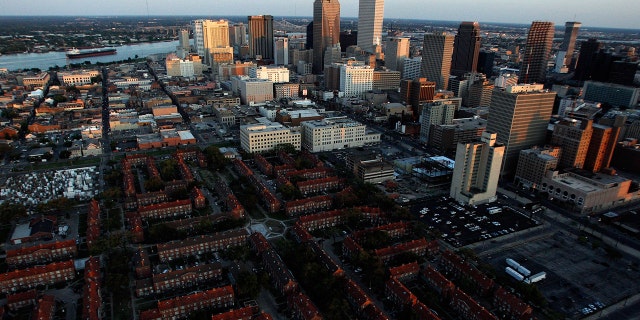 NEW ORLEANS – APRIL 28: An aerial view of downtown New Orleans, Louisiana including the Iberville housing development on April 10, 2010. 
(Photo by Chris Graythen/Getty Images)
ATTEMPTED CARJACKING VICTIM IN NEW ORLEANS SHOOTS AT TWO SUSPECTS DURING THEFT: REPORT
Dow Louisiana Operations released a statement that said employees properly carried out emergency precautions and that emergency response teams "immediately engaged" to assist in containing the spill.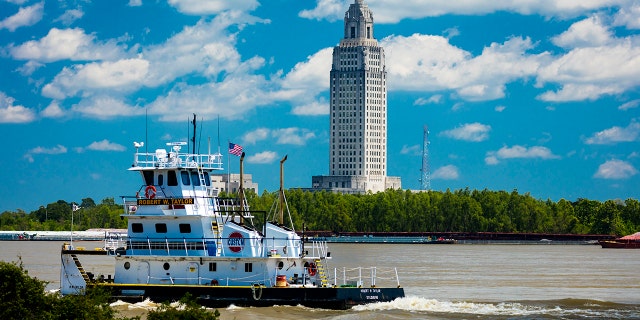 Baton Rouge, Louisiana Skyline and State Capitol on Mississippi River.
(Photo by: Visions of America/Education Images/Universal Images Group via Getty Images)
Local roads have also been closed, but no residents have been instructed to evacuate their homes, WAFB reported.
Louisiana State Police shut down the local highway, LA-1, in both directions, the police said.
Chlorine Leak Advisory 

Plaquemine – Louisiana State Police Emergency Service Unit is responding to a chlorine leak at the DOW Chemical Plant in Iberville Parish. LA Hwy1 is closed in both directions. A shelter in placed has been issued as crews assess this incident. pic.twitter.com/nc4FDnufqE

— LA State Police (@LAStatePolice) April 19, 2022