A Tennessee woman kidnapped during an early-morning run and later found murdered died from a gunshot to the head, according to an autopsy report released Thursday.
Eliza Fletcher, 34, had a gunshot wound to the back of her head, blunt-force injuries to a leg and jaw fractures, according to an autopsy completed by the West Tennessee Regional Forensic Center in Memphis.
The kindergarten teacher was jogging on the University of Memphis campus Sept. 2 when she was forced into a vehicle after a struggle. Her body was found Sept. 5 behind a home following a days-long search.
ELIZA FLETCHER FUNERAL: SLAIN MEMPHIS JOGGER REMEMBERED AS FAMILY BIDS FINAL FAREWELL
The suspect in the killing, identified as Cleotha Henderson, has been charged with first-degree murder and kidnapping in the case.
The 38-year-old felon had previous convictions for kidnapping, rape and aggravated assault when he was released from prison in 2020 after serving 20 years of a 24-year sentence, court records show.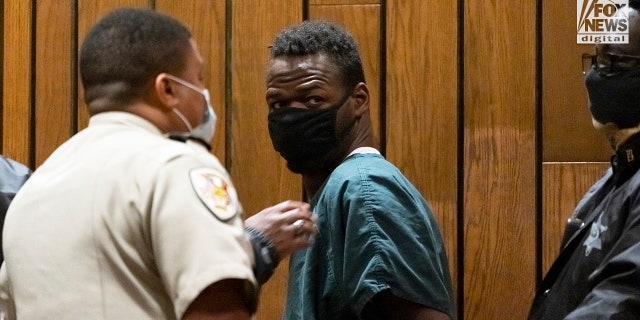 Cleotha Henderson, 38, aka Cleotha Abston, who is now charged with the abduction and murder of Eliza Fletcher in Memphis earlier this month, appeared in court Sept. 19 before Judge Montesi.
(Karen Pulfer Focht for Fox News Digital)
CLICK HERE TO GET THE FOX NEWS APP
Fox News' Michael Ruiz as well as The Associated Press contributed to this report.