Vice President Kamala Harris, in the wake of the Kyle Rittenhouse not-guilty verdict, said the nation's criminal justice system is flawed and that she's been fighting "the majority of my career" to make it more "equitable" – a clarion call that belies some of her past positions on the issue as a California prosecutor.
Amid the raw emotion late last week following Rittenhouse's acquittal on charges of killing two men amid protests in Kenosha, Wisc., in 2020, Harris said: "The verdict really speaks for itself."
"As many of you know, I've spent the majority of my career working to make the criminal justice system more equitable, and clearly there's a lot more to do," she added.
One issue she has championed to reform is cash bail. As a senator, back in July 2017, Harris joined GOP Sen. Rand Paul, R-Ky., to introduce legislation to push for changes or replacement of the cash bail system.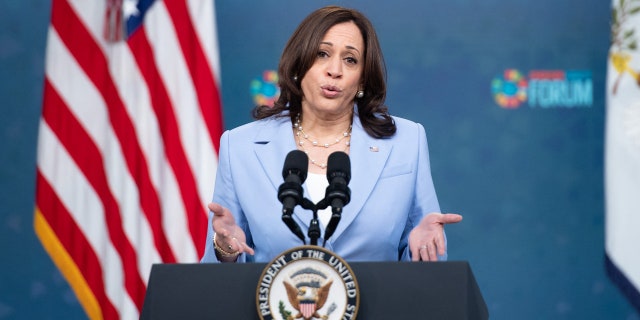 "Excessive bail disproportionately harms people from low-income communities and communities of color," Harris and Paul wrote in an op-ed in the New York Times at the time. "Bail is supposed to ensure that the accused appear at trial and don't commit other offenses in the meantime."
But Harris' current stance on making the criminal justice system more "equitable" appears to stand in contrast to her actions as the district attorney in San Francisco (2004-2011) and as California's attorney general (2011-2017). As a prosecutor, Harris supported cash bail and even called for higher bail amounts on gun-related charges.
"The bail system at issue here does not categorically deny bail to any group of individuals," she wrote in a lawsuit as a prosecutor defending cash bail.
Many reform activists argue cash bail unfairly penalizes the less affluent. Bail money is essentially collateral to ensure a person shows up for future court dates. If a person pays bail, then appears for their court dates, that money is refunded.
Her evolution was thrust into the limelight this week when the topic of cash bail became a flashpoint after 39-year-old Darrell Brooks Jr. allegedly plowed through a crowd of innocent people attending a Christmas parade in Waukesha, Wisconsin, killing six people, including an 8-year-old boy, and injuring dozens more.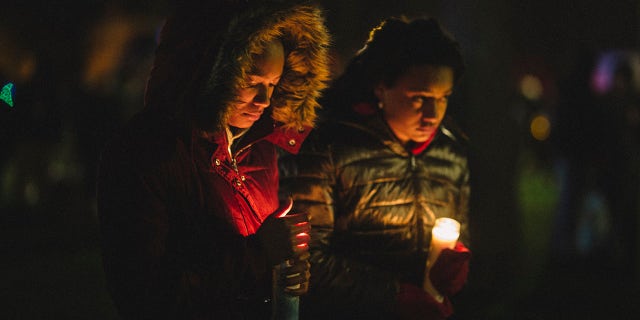 People hold candles during a vigil in Cutler Park on Nov. 22, 2021, in Waukesha, Wisconsin, in honor of those killed and injured during a Christmas parade. 
(Jim Vondruska/Getty Images)
Brooks has an extensive criminal history dating back to 1999, including multiple felonies. A convicted sex offender, Brooks made bail twice in Wisconsin this year – despite having an active warrant for jumping bail on a sex crime charge in Nevada.
Earlier this month, Milwaukee prosecutors requested just $1,000 bail for Brooks after he was arrested and charged for punching his girlfriend in the face and then running her over with his car in a gas station parking lot. Prosecutors now admit that bail was "inappropriately low."
Brooks' criminal history ranges from multiple firearms and battery convictions and strangulation to sex offenses and drug charges on a 50-page rap sheet that spans three states.
Critics are slamming attempts at criminal bail reform that put violent offenders like Brooks out on the street at low, or no cost, warning that the system is endangering communities around the country.
Neither the White House nor the vice president's office immediately responded to Fox News' request for comment.
Fox News' Michael Ruiz, Michael Lee, Tyler Olson and The Associated Press contributed to this report.
Brooke Singman is a Politics Reporter for Fox News. Follow her on Twitter at @BrookeSingman.