Don't mix patterns. Black and brown don't match. Avoid combining silver and gold jewelry.
There are so many fashion "rules," but at the end of the day, pushing the boundaries of fashion can end up being both fun and trendy.
One of the most well-known fashion "rules" is that you can't wear white after Labor Day – but it turns out that rule is outdated.
"My focus is generally on helping people uncover what they feel best in and what they really want to be wearing and feel like expresses themselves the most," Dacy Gillespie, a personal stylist and owner of Mindful Closet in St. Louis, told Fox News Digital.
"So, you might as well just do what you love and wear what you love," McDonald said. "As long as your clothes fit … all the rules are off the table."
Lauren Piccinich, CEO and Creative Consultant of Picc Productions, said she, too, wears white after Labor Day.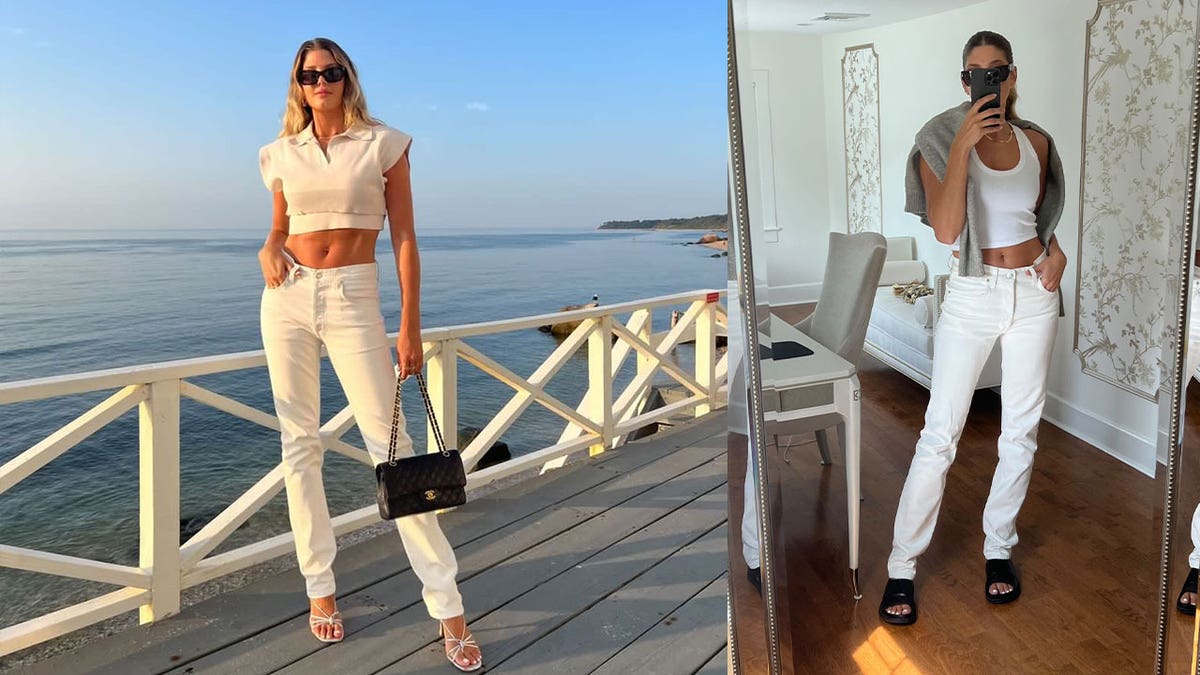 Lauren Piccinich, CEO and Creative Consultant of Picc Productions, loves winter white apparel and rocks the color even after Labor Day. (Lauren Piccinich)
"I love a winter white outfit," she told Fox News Digital. "White pants and an off-white/cream top is one of my favorite outfits during winter."
Piccinich studied fashion merchandising at LIM College. Additionally, she interned in PR, Wholesale and Buying at multiple fashion companies. She has experience working alongside fashion bloggers and a high-end jewelry brand.
"I love styling white during the fall and winter with dark denim, accessorizing with a hat and cool cowgirl boots," Piccinich said.
If you're anticipating wearing white this fall and winter, Piccinich recommended styling with darker tones and texture to give your outfit a seasonal feel.
Gabriele Regalbuto is an SEO editor at Fox News Digital. Gabriele has a Journalism and Communications degree from West Virginia University. She has worked to produce content for newspapers, magazines, and digital platforms. At Fox, she has assisted in coverage of breaking news events including Queen Elizabeth II's death, the ongoing war between Russia and Ukraine, and the 2022 midterm elections.