And you thought a Rolls-Royce SUV was weird.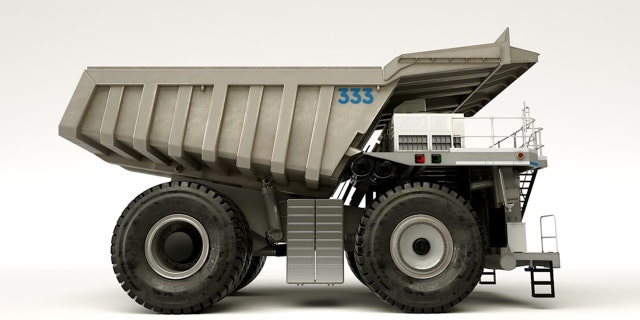 Rolls-Royce plc – which we'll clarify is a separate entity from the luxury car brand — has revealed a hybrid mining truck powertrain it is developing in partnership with Indiana-based Flanders Electric.
The concept is aimed at reducing the fuel consumption and emissions of the 20-foot-tall dumpers by 30%.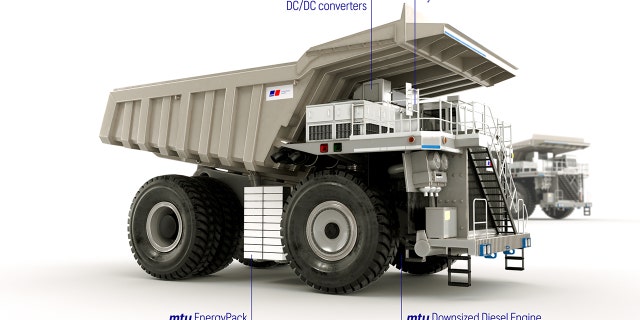 Rolls-Royce and Flanders Electric have agreed to develop a retrofit concept for hybridizing mining trucks that can reduce CO2 emissions by up to 30%. It integrates mtu engines, batteries and hybrid control systems, and Flanders drive train solutions. The mining truck hybrid concept recovers braking energy, which is then fed back to power the wheel motors, allowing the diesel engine to be downsized. Rolls-Royce und Flanders Electric haben sich darauf geeinigt, ein Konzept für eine Hybrid-Nachrüstlösung von Muldenkippern zu entwickeln. Es integriert mtu-Motoren, Batterien und Hybridsteuerungssysteme sowie Antriebslösungen von Flanders. Das Hybridkonzept für Muldenkipper gewinnt die Bremsenergie mit Hilfe des mtu-EnergyPack-Batteriesystems zurück. Sie wird dann zurückgespeist, um die Radmotoren anzutreiben, wodurch der Dieselmotor verkleinert werden kann.
The setup isn't unlike that found in hybrid cars and trucks and effectively replaces a 16-cylinder diesel engine with a smaller 12-cylinder engine combined with an electric motor and battery pack, which can recoup charge as the vehicle is braking.
The 1,560 horsepower project falls under the MTU brand, which is owned by Rolls-Royce and already offers a hybrid solution for trains.
Both it and Flanders are focused on powertrain design and supply them to commercial vehicle manufacturers.
Gary Gastelu is FoxNews.com's Automotive Editor covering the car industry and racing. Follow @foxnewsautos