If you've been having trouble finding an interesting truck to buy in today's crazy used vehicle market there's one of a kind up for auction on Ebay.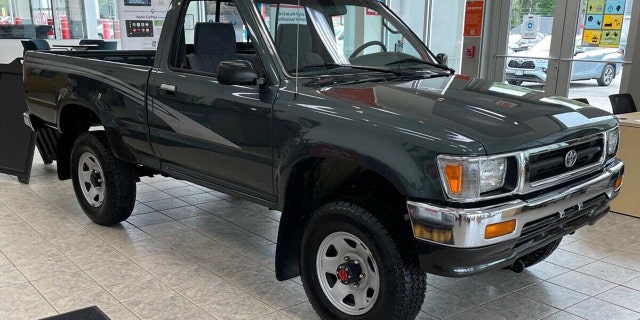 (thodo_8075)
The 1993 Toyota Pickup was found this summer in a barn where it had been parked shortly after it was purchased, the seller says.
It currently wears the fitting vanity license plate: 1RARE93.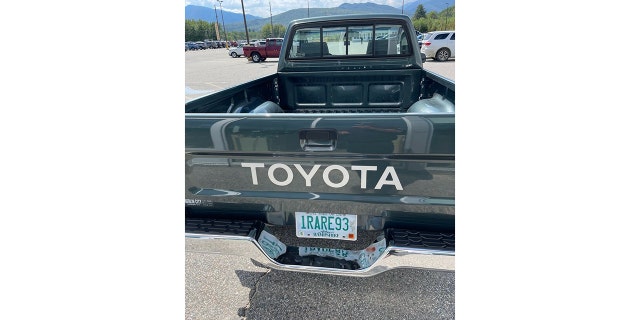 (thodo_8075)
The four-cylinder truck has a stick shift and just 84 miles on the odometer, likely making it the lowest-mileage example of the pickup left.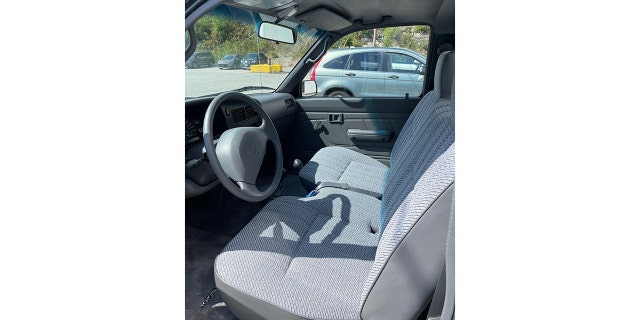 (thodo_8075)
Even though it was barely driven, the 4×4 is not in perfect condition. It has three dents from things falling on it over the years and a fair amount of rust and corrosion, although the interior is spotless.
2022 TOYOTA TUNDRA REVEALED WITH HYBRID POWER AND IN-YOUR-FACE STYLING
Needless to say, the vehicle has received a fair amount of attention and the bidding has been driven to a sky-high $40,500 at the time of this writing, while a normal example would be worth less than $2,000, according to Edmunds.
Gary Gastelu is FoxNews.com's Automotive Editor covering the car industry and racing. Follow @foxnewsautos